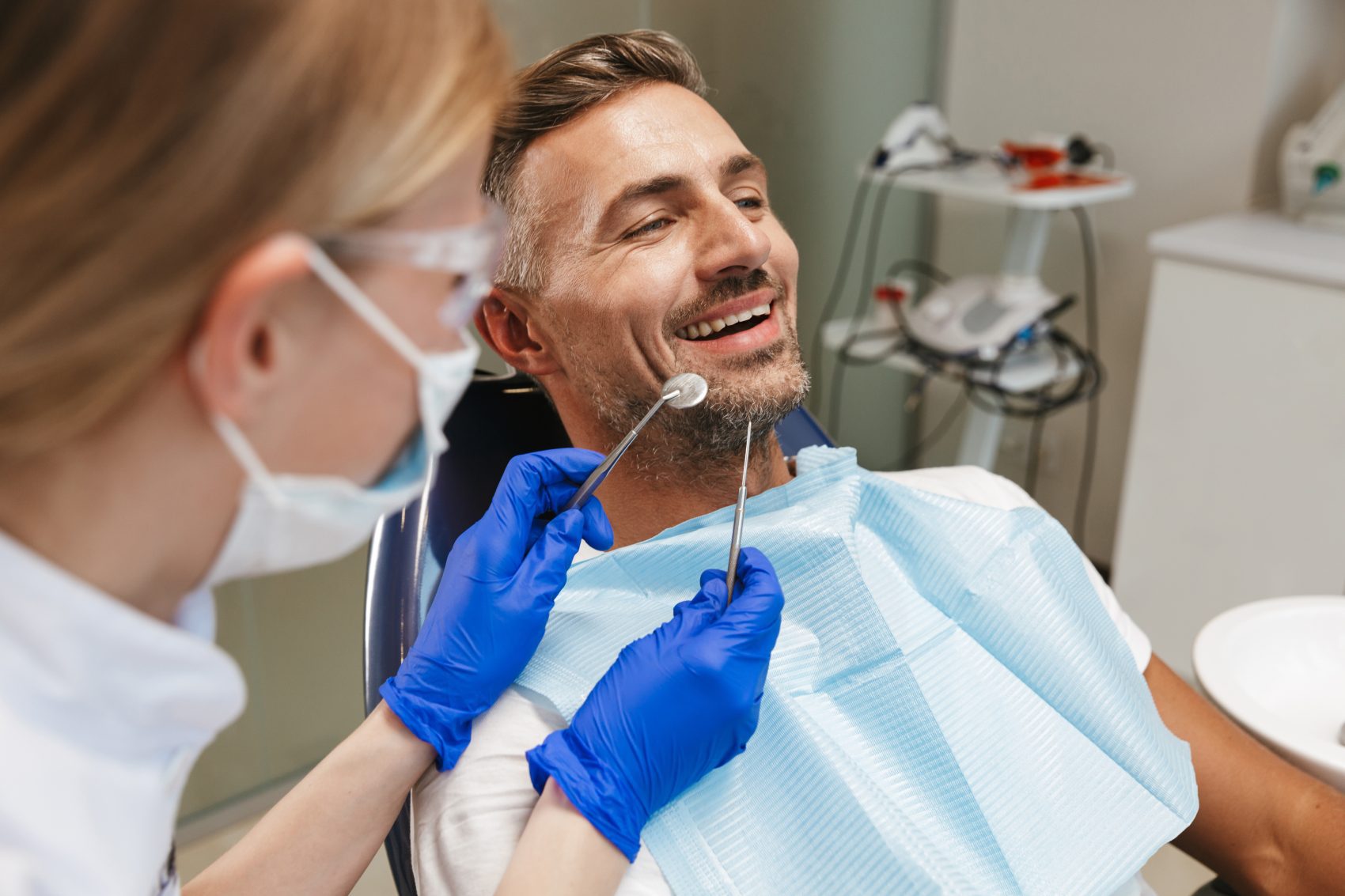 Health Benefits of Visiting a Dentist
Jun 29 2022
Maintaining your oral health is an incredibly important part of your oral health and your overall health. And one of the best ways to maintain your oral health is by visiting your dentist at least twice a year. Here's an overview of the health benefits of visiting a dentist and how to schedule your first appointment with Distinctive Dental Solutions—
What to Expect During a Standard Dental Visit
If you haven't been to the dentist for a while, you may be unsure of what to expect. During a standard dentist visit, your dentist will take x-rays if it's been a long time since you last had x-rays (if you're going to the dentist regularly, you won't have to do this), perform a visual inspection, and perform thorough teeth cleaning. During your teeth cleaning, plaque and tartar will be removed from your teeth, your teeth will be brushed and professionally flossed, and a fluoride application will be applied. Your dentist will also check for inflammation of your gums—an early sign of gingivitis. 
Advantages of Regular Dental Care
Going to your twice-per-year dental appointments has many benefits. Advantages of regular dental care include: 
Early detection of complications.

One of the most important reasons to visit the dentist yearly is to detect any potential complications, such as gum disease or tooth decay. 

Tooth loss prevention. There are few dental complications more traumatic than actually losing a tooth. By going to the dentist, your dentist can monitor for tooth decay and prevent tooth loss and related complications and cosmetic dental care. 
Education on proper hygiene.

While you might think that all you need to do is brush, your dentist can advise you on flossing, toothbrush and toothpaste type, fluoride use, and even dietary changes to support good oral hygiene. 

Reduced inflammation.

Inflammation is one of the earliest signs of gum disease, and is something that should be monitored. If inflammation is detected, your dentist can recommend treatment options. 

Cleaner teeth and fresher breath.

Who doesn't want cleaner teeth and fresher breath? When you go to the dentist regularly, you'll have both. You can also consider cosmetic dentistry procedures, like teeth whitening, if you're interested. 
How to Make an Appointment with Distinctive Dental Solutions
At Distinctive Dental Solutions, we care about your oral health. Making an appointment with us is easy, and we are accepting new patients. Just call our office directly or send us a message online with any questions you have. We look forward to serving you!