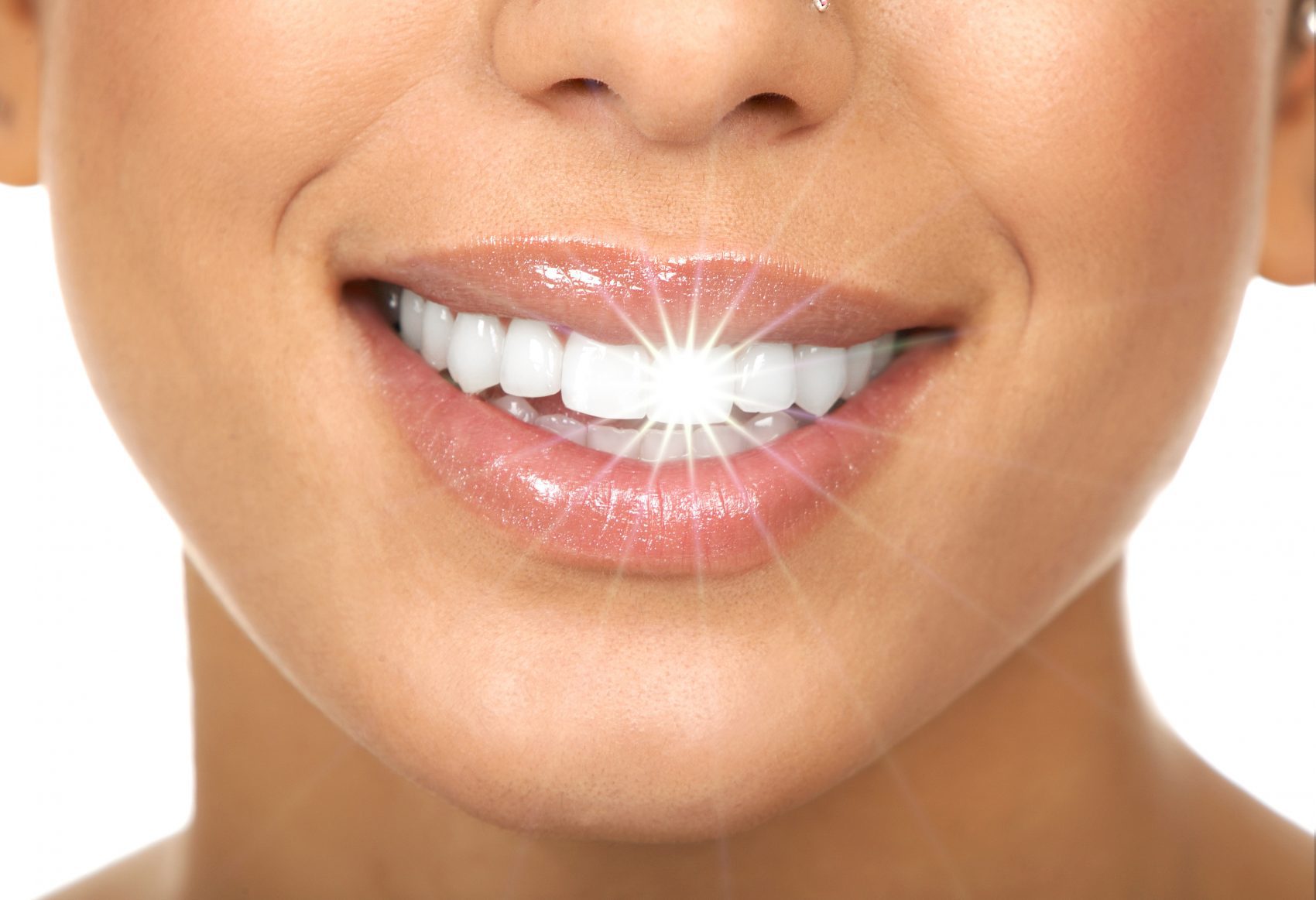 Does Teeth Whitening Damage Your Enamel? 
Dec 9 2021
Everyone wants a pearly white smile—teeth that are yellowed and stained are unattractive and embarrassing, and having a dull smile may impede your confidence. While a bright smile may be something you're dreaming of, it's important that you pursue teeth whitening in a way that's safe. Too much bleaching can lead to discomfort and sensitivity, and can even damage your enamel in some cases. Here's what you should know about teeth whitening methods and the safest ways to whiten your teeth—
Different Teeth Whitening Methods
At-home natural methods.

The best way to whiten your teeth at home may be to brush (and floss!) regularly, use a whitening toothpaste, and avoid foods that typically cause stains, like coffee and red wine. Some other unproven at-home methods include using charcoal, hydrogen peroxide, coconut oil, or baking soda to whiten teeth. 

At-home kits/gels.

Another option for whitening teeth at home is to use an over-the-counter tray or gel to whiten teeth. While these kits can be effective, it's important to approach them with caution. Too much whitening can erode the enamel of teeth, increasing the risk of tooth decay. Over-whitening can also lead to severe tooth sensitivity and even pain. 

Professional teeth whitening.

By far the safest and most effective way to whiten your teeth is to opt for a professional teeth whitening. A professional service is not only safe, but it is also fast and effective. Your dentist will know exactly how much of a bleaching solution to apply to minimize sensitivity, avoid the risk of harming enamel, and maximize effectiveness. 
Is Teeth Whitening Bad for Your Teeth?
As noted above, teeth whitening isn't necessarily bad for your teeth, but it can be risky if it's overdone or if too much of a whitening solution is applied. When teeth are over-whitened, the solution can damage the enamel and increase sensitivity. Damaged enamel can be very difficult to repair, and puts you at risk of other oral health complications, including cavities and tooth decay. 
Learn More About Safe Teeth Whitening from Distinctive Dental Solutions
If you are someone who wants a bright smile but isn't sure what option for teeth whitening is best for you, talking to your dentist is the safest option, and your dentist is the best source of information. At Distinctive Dental Solutions, we offer professional teeth whitening services for our clients. To learn more about our services and how we can help, reach out to us today by phone or online at your convenience.