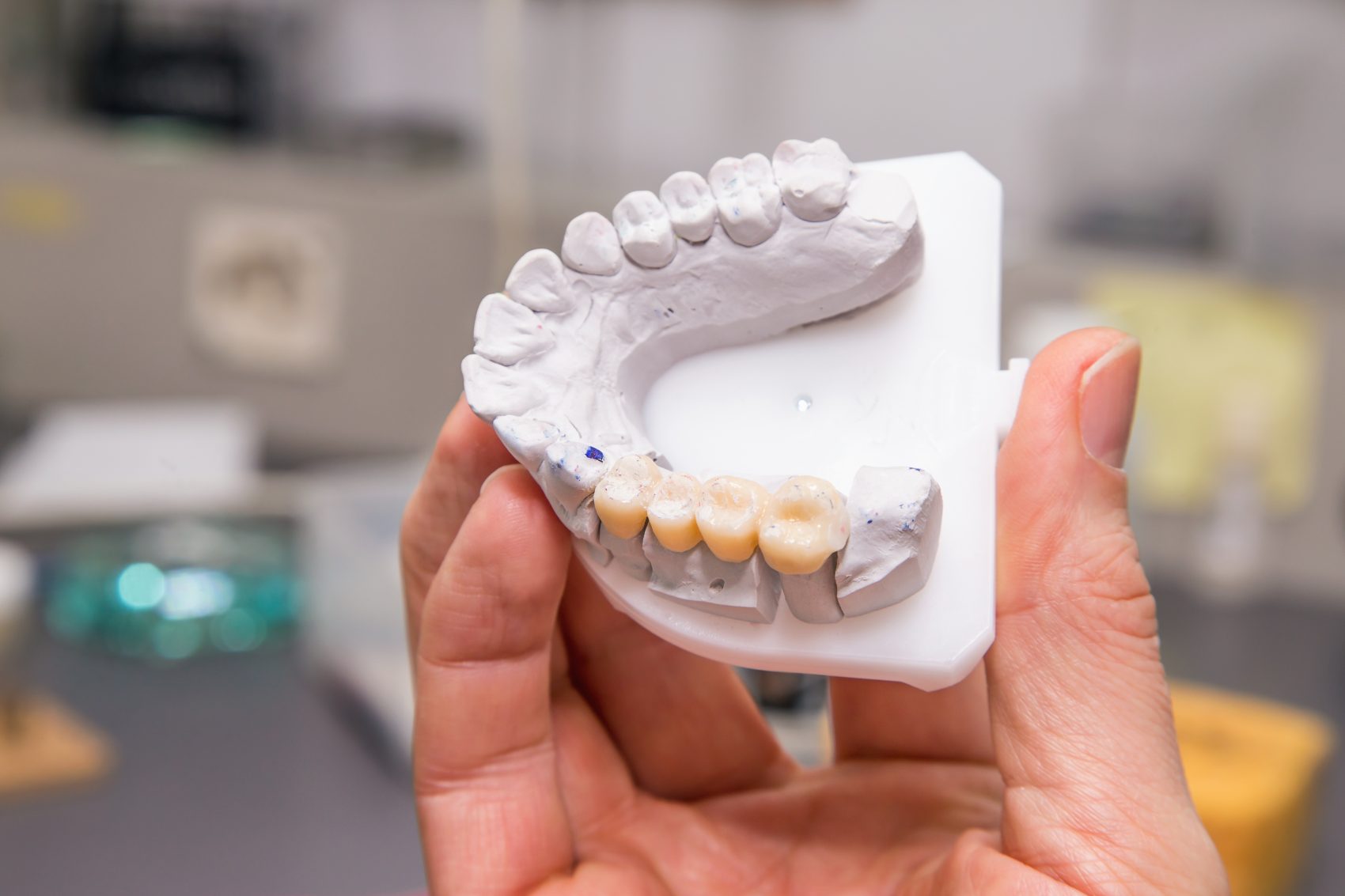 What Is a Dental Bridge? 
Feb 26 2022
Having missing teeth can leave you feeling embarrassed and self-conscious about speaking or smiling in front of others; it may also impact your ability to pronounce certain words or eat certain foods. At Distinctive Dental Solutions, we can help you to discover if a dental bridge is the right solution for you. To learn more about dental bridges and when a dental bridge is the right option for you, call us directly today. 
What Is a Dental Bridge?
A dental bridge is a bridge, or set, of fake teeth that can replace a missing tooth or set of teeth. In the middle of the dental bridge there are false teeth that are designed to look and feel just like natural teeth. At the ends of the dental bridge are dental crowns, also called abutment teeth or anchoring teeth. In order for a dental bridge to work, the anchoring teeth will need to be secured onto real, healthy teeth or implants. 
Who Needs a Dental Bridge?
If you are missing a tooth or missing multiple teeth, other teeth in your mouth may try to fill the gap, leading to bite problems, chewing difficulties, and other complications. By putting in a dental bridge, you'll mitigate the risk of this happening. A dental bridge can also leave you feeling more confident in your smile, as the teeth that are placed with a dental bridge look and feel just like your natural teeth. A dental bridge is for someone who has missing teeth and for whom implants, dentures, and other dental restoration procedures aren't the best option. In order to get a dental bridge, a person must have healthy teeth (and gums) on each side of the missing teeth in order to support the bridge and secure it in place. 
Dental Bridge Procedure
There are three primary steps for installing a dental bridge, not including the initial check-up and post-installation examination. These include:
Preparing the abutment teeth.

These are the teeth to which the dental bridge will be secured. These teeth need to be prepared for the crowns to be placed on top of. 

Preparing the mold.

Next, your dentist will take impressions of your teeth in order to create your bridge and crowns.

Placement.

Finally, your permanent bridge will be placed in your mouth and secured to the abutment teeth. 
Learn More About Dental Bridges Today
To learn more about dental bridges and whether or not you may be a good candidate for a dental bridge, please reach out to our office directly today or send us a message online. Our dentists at Distinctive Dental Solutions are here to help you!