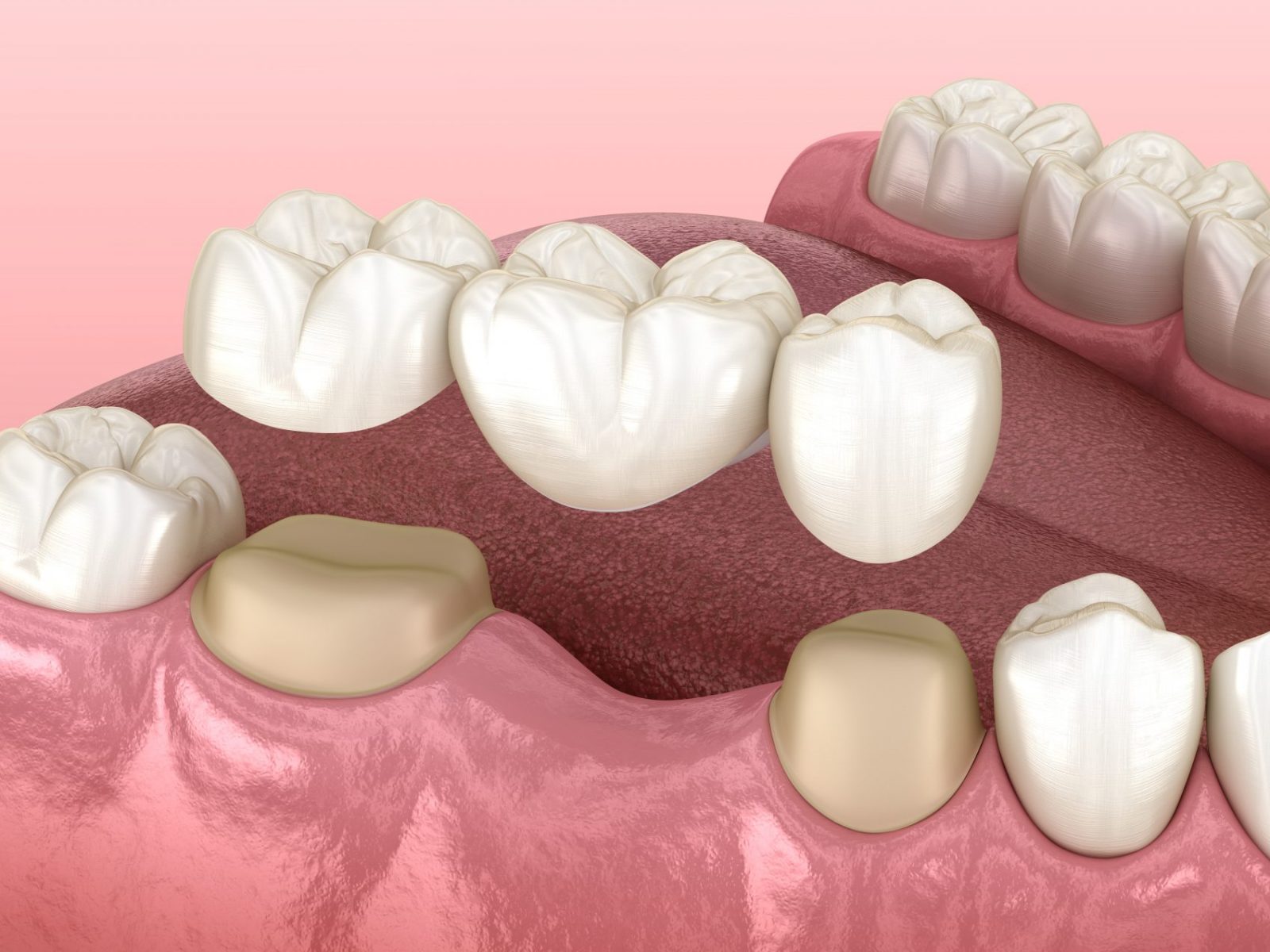 Is a Dental Bridge Permanent? 
Jan 2 2022
If your dentist tells you that you need a dental bridge, you may have dozens of questions about the process: What is a dental bridge? How does a dental bridge work? How do I know if I need a dental bridge? Is a dental bridge permanent? At Distinctive Dental Solutions, we can answer all of your questions about dental bridges and other dental procedures. Reach out to us today to schedule your first appointment. 
What Is a Dental Bridge?
A dental bridge is a dental appliance that is permanently secured in your mouth. The purpose of a dental bridge is to replace missing teeth. A dental bridge works by fusing together several pieces, including artificial teeth, placing the appliance where your missing teeth are located, and then securing the dental bridge by anchoring it to surrounding teeth. Dental bridges are considered a great alternative to dentures for those who still have most of their teeth. 
Who Needs a Dental Bridge?
If you have missing teeth, you may be a good candidate for a dental bridge. Those who have lost teeth as a result of dental decay, injury, or gum disease may be good candidates. However, in order to be a good candidate for a dental bridge, you also need to have healthy teeth to the sides of the missing teeth. As such, some people may not be a good candidate if their gums and teeth are unhealthy and cannot serve as anchors for the bridge. 
How Long Will a Dental Bridge Last?
The great news about a dental bridge is that it's a permanently fixed implant that can last for up to 15 years with good care. Sometimes, dental bridges will only last between five and 10 years, but with good oral hygiene and regular check-ups, the life of the dental bridge can be extended. Some tips for caring for a dental bridge include:
Brush regularly, preferably after every meal but at least twice a day.

Floss at least once per day.

Clean under the dental bridge—ask your dentist for the best dental tools for doing this.

Get regular dental check-ups. You should be seeing your dentist once every six months, and more frequently if you have any issues that require immediate attention. 
Call Distinctive Dental Solutions Today
At Distinctive Dental Solutions, our team of experienced dentists is here to help. If you have missing teeth and are looking for a permanent solution, a dental bridge may be the answer. To learn more about how a dental bridge can help improve your smile, please reach out to our dentists today. We are accepting new patients.