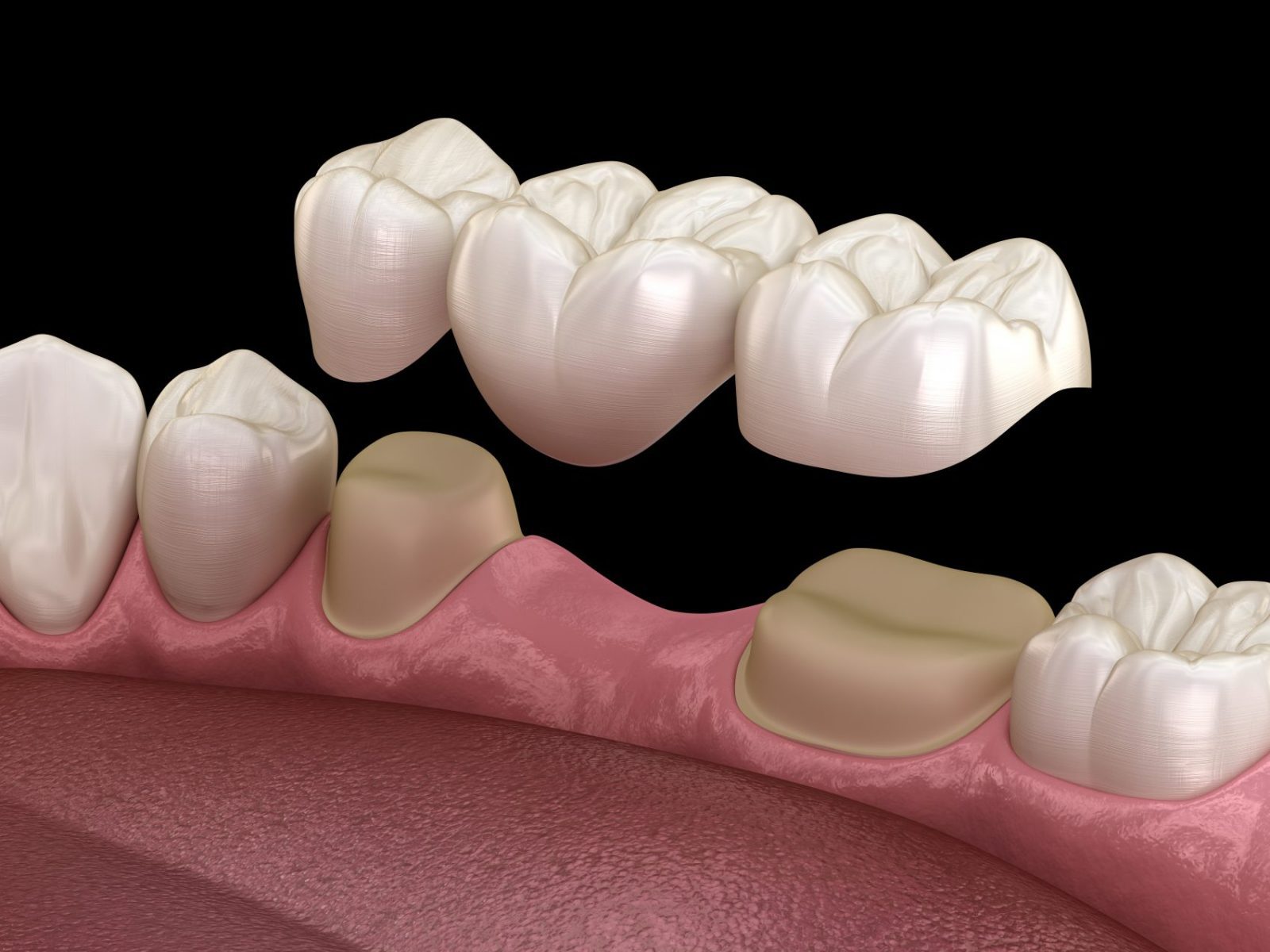 How Many Teeth Can a Dental Bridge Replace? 
Sep 19 2021
Having missing teeth, especially towards the front of your mouth where everyone can see every time you talk, smile, or eat, can be embarrassing. Whatever the cause of your missing teeth—such as an oral health condition or an accident—you deserve to feel confident in your smile. One solution for replacing missing teeth is a dental bridge. Here's what you should know about dental bridges, including how many teeth a dental bridge may be able to replace. 
What Is a Dental Bridge?
A dental bridge is a type of dental restoration technique that is used to replace missing teeth. Unlike dentures, dental bridges are installed and permanently held in place; they are secured to adjacent teeth, and sometimes work in conjunction with dental implants. Dental bridges can be a wonderful, long-term solution for missing teeth that restores one's confidence in their smile. 
How Many Teeth Can a Dental Bridge Replace?
For patients who have more than one missing tooth, the biggest question is: How many teeth can a dental bridge replace? The answer is simply that it depends on the patient. In most cases, dental bridges can be used to replace between one and four teeth; however, they are most commonly used to replace between one and two teeth.
Remember, in order for dental bridges to be secured, there must be adjacent teeth available. What's more, these adjacent teeth need to be healthy, otherwise, the dental bridge may loosen and fail over time. In rare cases, dental bridges can be installed to replace more than four teeth, but this is unlikely. 
How to Learn More About Dental Bridges
If you have missing teeth, it's time to talk to your dentist about your options. A dental bridge may be a great choice for you, but there may be other better options depending on your situation, such as dentures, implants, or even veneers for minor tooth damage. The best thing to do is to schedule an appointment with your dentist and tell them about your goals for your smile and ask any questions that you have about the options available to you.
At Distinctive Dental Solutions, we've been helping clients maintain great oral health and improve their smiles for years. If you have missing teeth and are wondering about your options and how we can help, please reach out to us directly. A dental bridge may be a great solution for you and could potentially replace up to four teeth. Reach us by phone or online today to learn more.