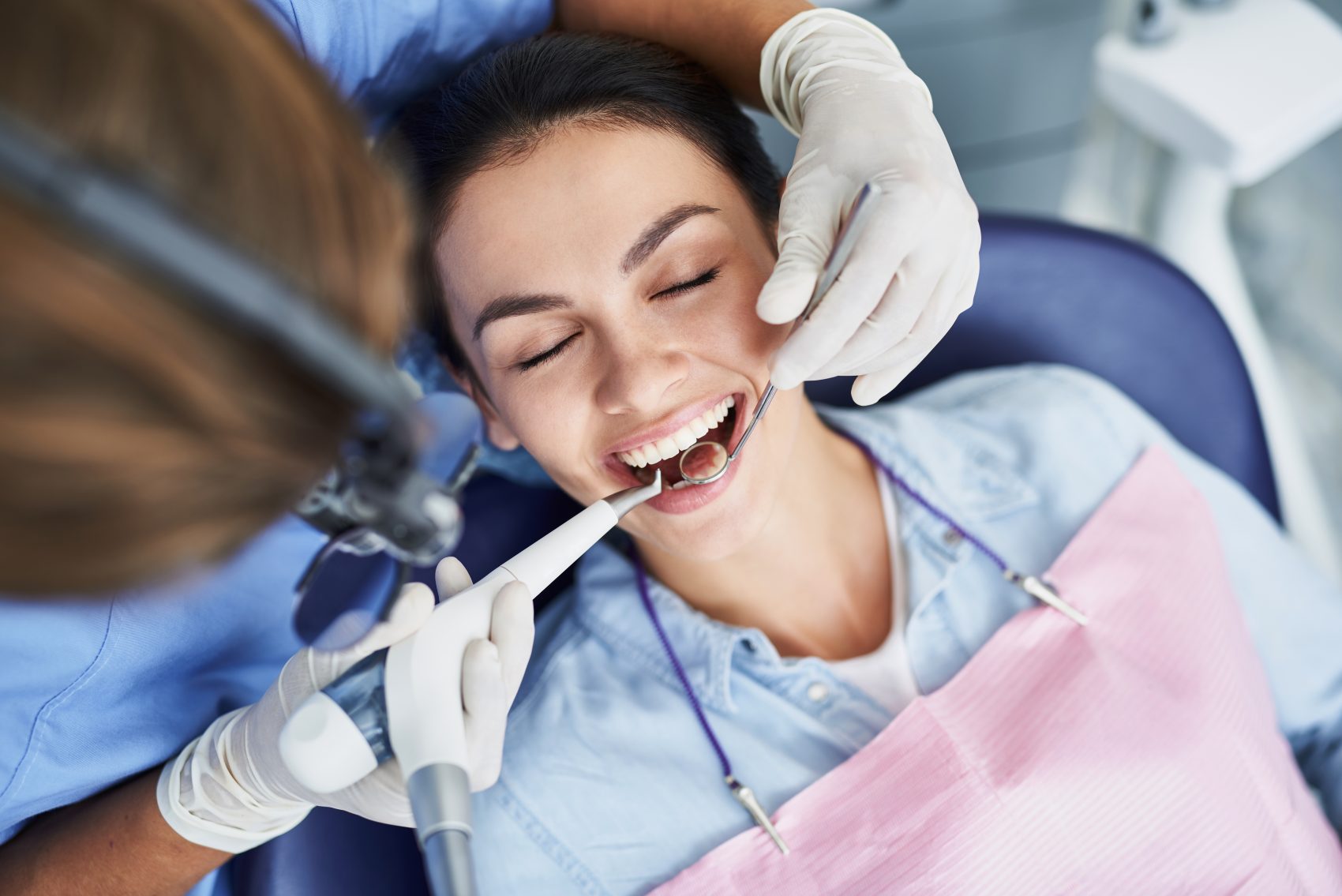 Don't Put Off Your Dental Cleaning
Oct 29 2021
Visiting the dentist on a routine basis is an important part of good oral health. If it's been a while since you've last been in, it's time to get your dental cleaning scheduled today. Here's an overview of what to expect during your dental cleaning, the benefits of dental cleanings, and how frequently you should plan to see your dentist for a cleaning. If you have further questions, reach out to Distinctive Dental Solutions directly today. 
What Happens During a Dental Cleaning?
During a dental cleaning, your teeth and gums will get a "deep clean"—a cleaning that's much more thorough and effective than you can get from brushing alone. Here's an overview of what you can expect:
A dental exam.

During your dental exam, a dentist will look at your teeth and gums to assess for cavities, weaknesses in the teeth, and inflammation of the gums. Depending on when you last saw your dentist, the physical examination may also involve x-rays. 

Plaque and tartar removal.

Using a special tool, your dentist or dental hygienist will scrape away plaque and tartar that's built up since you last saw your dentist. It's very likely that your teeth will feel noticeably smoother to your tongue after this! 

Toothpaste cleaning.

Your dentist will then use a gritty toothpaste to brush your teeth, which helps to remove any tartar and plaque that are still remaining on the teeth. 

Flossing.

After brushing, you'll get an expert flossing to remove debris and plaque in between your teeth. 

Optional fluoride application.

Finally, you may be offered fluoride. Fluoride applications are standard in most dental offices. 
Benefits of Dental Cleanings
The benefits of seeing your dentist on a regular basis for a cleaning are numerous. First, your dentist can identify whether you have any oral health problems that need to be addressed, including signs of gum disease, inflammation, gingivitis, cavities, etc. while they are still their earliest stages. Second, Regular dental cleanings are a form of preventative care, just like seeing your regular doctor for a physical once a year. By removing plaque and tartar, checking for problems, and keeping your teeth clean, you're more likely to stave off future complications. 
How Frequently Should I See My Dentist for a Dental Cleaning?
You should see your dentist for a dental cleaning twice a year or as often as recommended by your dental professional. While there is some flexibility in this, going more than one year without a professional cleaning is strongly discouraged.
To learn more about dental cleanings, what to expect during your dental cleaning, or to make an appointment with a dentist near you today, call Distinctive Dental Solutions. You can reach us by phone or online at your convenience to get your dental cleaning scheduled.